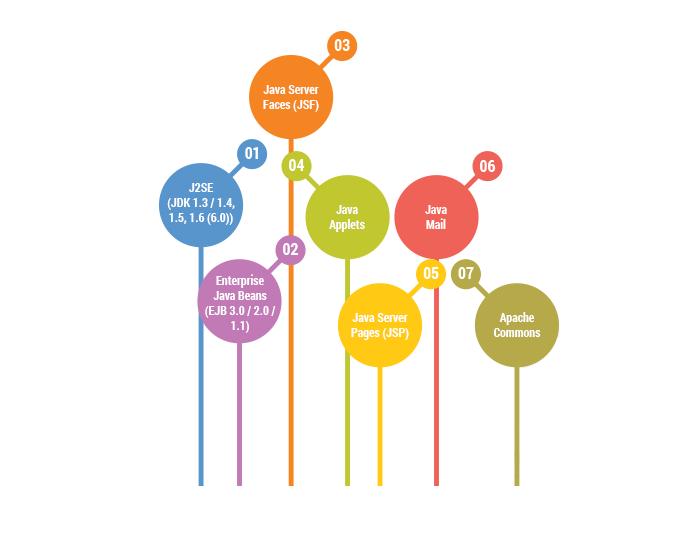 Web applications mostly are developed using Java Web Development tools only. The sheer importance that this platform holds for the overall growth and expansion of any e-commerce business cannot be undermined.
Web development across many business environments is, in fact, based on the extent and expert use of Java. It is versatile platform that is favorite of web developers, who are always challenged to offer innovative solutions to beat the competition. No wonder then that, Webdior has on offer a sound and efficient web development service that is second to none in this industry.
Again, the services and products line that we are providing here touches upon multiple environments and businesses, encompassing a whole gamut of web development solutions. We offer customized solutions to the clients as per their specific needs so that they can run and operate their business environments as per their requirements and convenience.
It is not just Java but other
web applications
combine to make it a success.
Even when considered from the perspective of costs involved, our products on web development through the application of Java stand apart in the highly competitive marketplace.
For the best possible web development, Webdior uses not just Java but along with it other prominent web applications such as PHP Development, latest HTML, Responsive Web Designing, etc. Only this way, does one obtain a wholesome product.
AT WEBDIOR WE ARE EXPERTISE IN:
Java Application Development
Enterprise Java Development
Java Software Development
Java Application Programming
Java Maintenance and Support
GET A QUOTE FOR YOUR RESPONSIVE WEBSITE DESIGN.